RPM Autotech is the future of automotive service and repair – we look after all your mechanical and auto electrical needs with a strong commitment in staying up-to-date with the latest in everything automotive.
The building has been situated at the same location in Heidelberg Heights, servicing customers for more than 50 years. Our team are Reliable, Proficient and Motivated in providing you an outstanding service – we aim to give you 'car care, fast and fair!'
The workshop at RPM Autotech under the ownership of Rhys, who purchased the business from his father Glenn, continues to provide a friendly and personable service.
With a broad and varied background in the automotive industry, including many years of experience at a leading Holden dealership, Rhys and the team will ensure that all repairs are done right the first time.
At RPM Autotech, our mechanics are fully qualified, trained and accredited, which ensures peace of mind for all customers when dropping off their vehicles for servicing or repair work.
Proud members of the local Heidelberg Heights community and believing in no job too big or too small, please get in touch for all your vehicle servicing needs!
Contact us!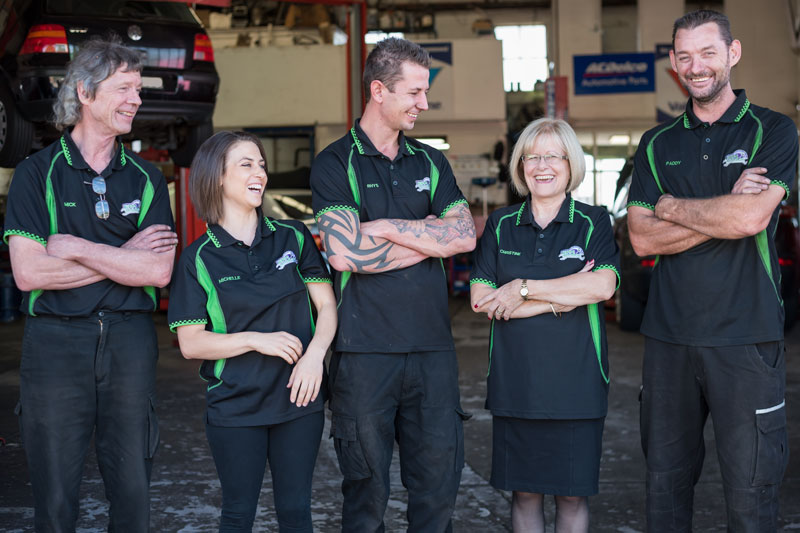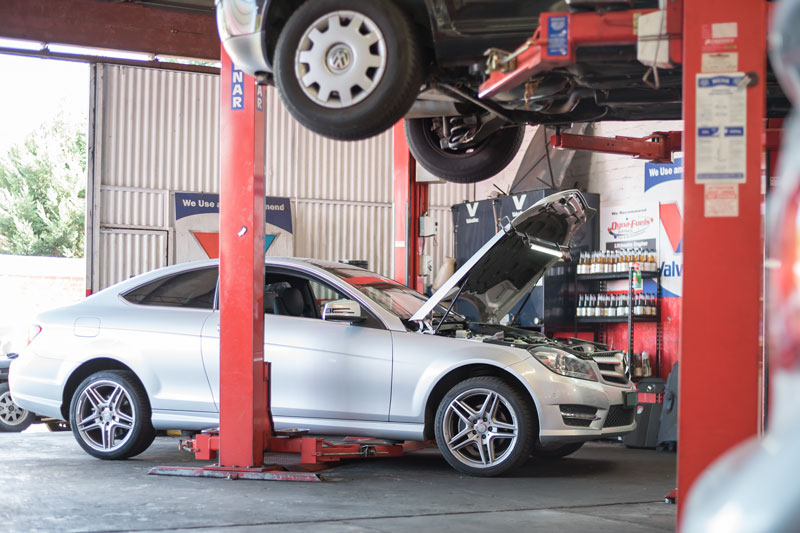 Trading Hours
Monday to Friday 6:00am – 6:00pm
Saturday 6am – 12pm
Closed Public Holidays – Check our Google listing for the most up to date trading hours
The RPM AutoTech Team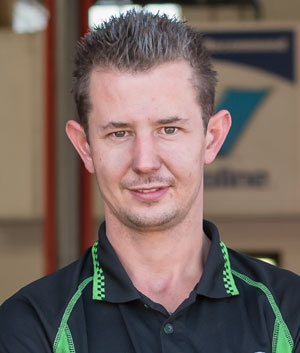 Rhys – Director
Upon meeting Rhys you will be captivated by his enthusiasm and vibrant personality; nevertheless under this flow of positive energy is a comprehensive understanding of everything mechanical. Rhys is a new age automotive technician with old school service values. He is approachable, open and honest, thrives on the challenge of diagnosing vehicle faults and building customer relationships.
With enormous passion, drive and a determined focus on ensuring his customers value his support, Rhys is always available to assist, whatever the issue may be.
Rhys has spent many years working with highly experienced automotive technicians in private workshops and a leading Holden dealership to acquire his vast knowledge and skill set, before opening his own workshop where his diverse customer base has been recipient of his abilities.
On a personal note, Rhys highly values spending time with his partner, Michelle and their three young children. This includes camping together in their Bedford bus along the Murray river, waterskiing and motorbike riding.
Rhys looks forward to meeting with you.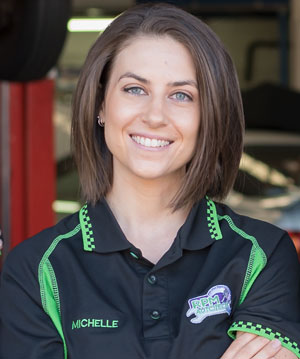 Michelle – Accounts & Marketing
Michelle works part-time as an accounts and marketing manager for RPM Autotech. Coming from a primary teaching background, she brings a friendly, caring and enthusiastic approach to her relations with customers and suppliers – liaising regularly with both to maintain the smooth running of the business. Building the RPM name and brand is her number one aim, getting RPM Autotech recognised on multiple platforms. 
In time spent away from the workshop, Michelle is a busy, doting mum of three young children, and also loves to get away camping and waterskiing with them and her partner Rhys.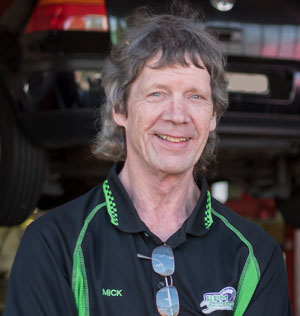 Mick – Automotive Technician
Mick has 40+ years of automotive experience, having worked in a leading Heidelberg workshop for many years. His vast knowledge of everything mechanical provides RPM Autotech with a unique advantage to draw on while working on early to late model vehicles. Mick's experience is a priceless asset to our workshop and he takes pride in the quality of his work.
On a personal nature, Mick is an avid Bombers supporter and enjoys cheering them on. His long-term desire is to retire to the country.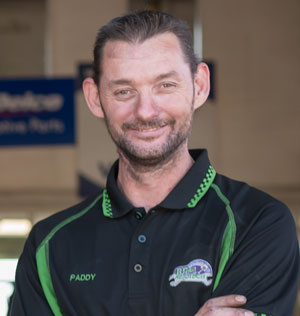 Paddy – Leading Automotive Technician
Paddy is a highly motivated, natural leader with excellent mechanical knowledge and was personally hand selected to join the RPM Autotech team. Paddy works efficiently and effectively, ideal for this fast-paced workshop environment.
His approach in helping other technicians achieve their goals and tasks, is based upon his vast experience in both private workshops and leading Holden dealerships. Paddy gives RPM Autotech a progressive advantage by bringing many qualifications with him, including achievement in Bronze, Silver and Gold Electrical Diagnostics certificates and has completed training in Hybrid cars and repair procedures. Paddy is a great addition to our team displaying an exceptional understanding of all automotive needs.
In his spare time, Paddy enjoys time spent with his partner and their three children. Paddy's hobbies include the occasional hit of golf and building his personal race car.